I just noticed that
Knitty
has it's Spring issue out, and I'm having a lot of fun perusing through the
different
patterns and articles. Even though I most likely won't get to all of these, looking at new patterns inspires me to finish the one's I'm currently working on (so I can do more
more

More!
).
There is an excellent
article
about dyeing yarn with regular food colors, and I have some recycled cotton in sock weight that I'm going to use towards this project. Fun fun fun! Of course, the article does have several disclaimers about the mess created when one hand-dyes yarn, but I think that's only a plus! I can make a mess with the kids! Yippee!
I really liked this
Isabella
tank a lot, too. I think
that would
be an interesting knit, and comfortable to wear in warm weather.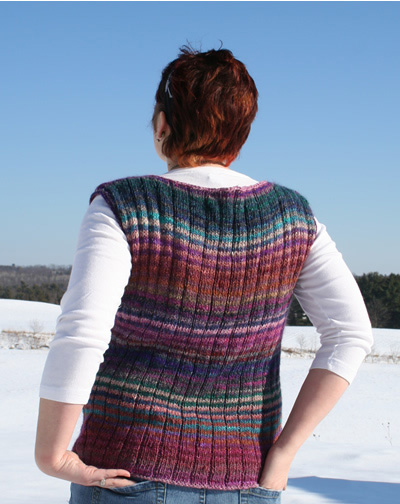 The
More

Str
i
pes
vest looked intriguing to me because it requires basic
steeking
along the neckline. I've never done this technique before, but this looks like the easiest way to try. Plus, I really like the colors of
Noro
yarn, even though I've never been fortunate enough to have
actually
knit with it.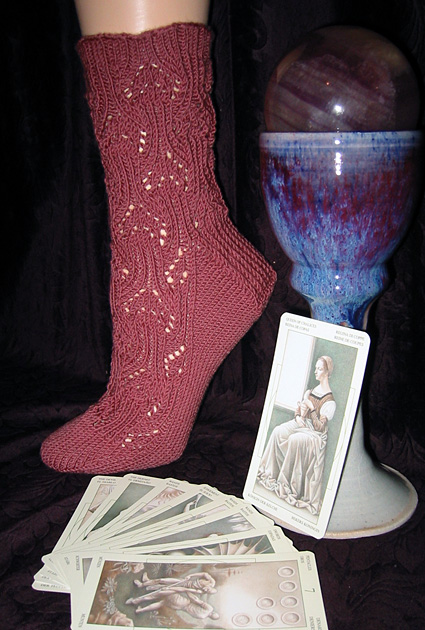 I just love free sock patterns, and
this
one combines free pattern, lacework, and wine. What could possibly be better?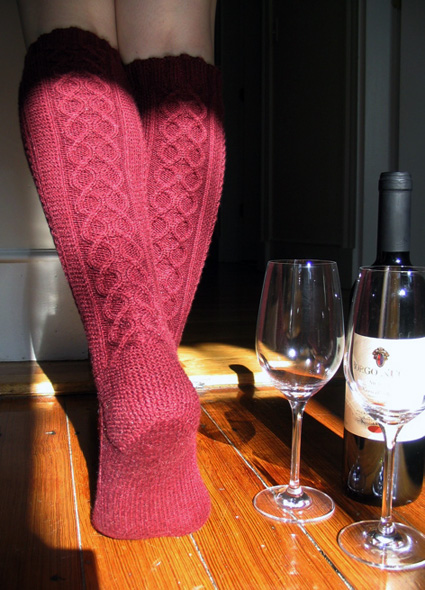 Finally, the last inspirational
pattern
was the knee-high socks. I've never, EVER been tempted to knit knee socks before, but these are really adorable.