Although it's difficult to be so open about my struggles with weight (you know, I always have this stupid idea that if I don't
talk
about it, people won't notice that I'm 47 pounds overweight, lol!), one advantage is the wonderful support I've gotten from my dear blog friends. Sometimes, when I'm feeling the desperate urge to run to the fridge and eat everything edible, I find it helps to go back and read the comments left with my last weight loss post. After all, sometimes we need encouragement a LOT more when we're doing badly then when we're doing great. For instance . . .
I was really hoping to drop two pounds this week, but I only squeaked out one. I think I must be stealing a few too many extra calories from
somewhere
, (perhaps drinks in between meals, or just a bit too much snacking). Anyway, my dear Mum reminded me of this little chart we worked up together that helps me keep focused. I've pasted it below, although it probably won't be that clear due to it's large size. If you want to use the chart for yourself, I'd recommend copying it, and then pasting it onto whatever document program your computer has. Then, you can adjust the size if you need, and then print! (Oh, the chart was developed for those people who are using the principles in the
Weigh Down Workshop
by Gwen Shamblin, and I'd suggest reading it, as the chart will make more sense then. However, anyone is welcome to use it!)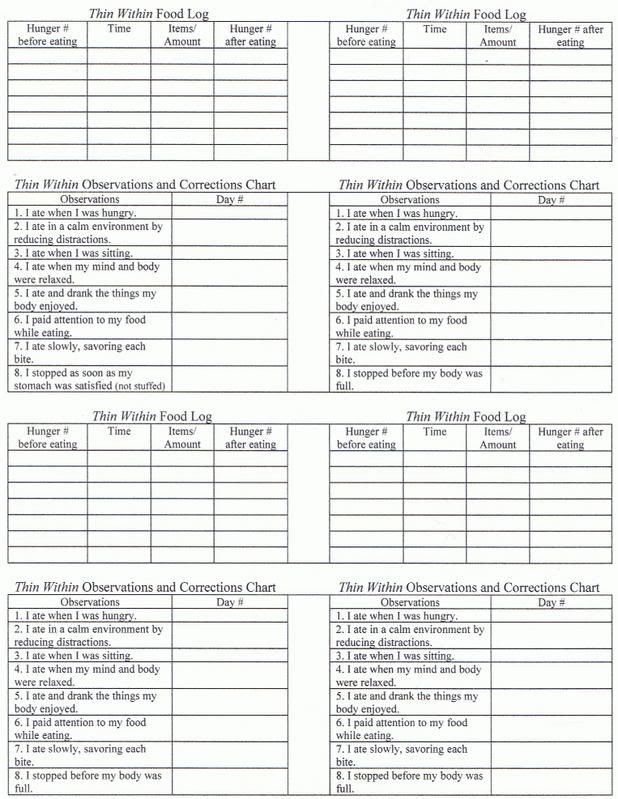 If you are trying to lose weight and want to get some support for yourself as well, please feel free to drop me a line, and I'll be your cheerleader too! Or, you're welcome to join this
blog
, where a couple of us are trying to "get thin" together!