I hope everyone had a wonderful Christmas!
On Tuesday, we left our house in the Frigid North and started to head South to spend Christmas with my family. We knew that the weather for our 16+ hour drive wasn't looking good, but we were still surprised by just
how
bad it was.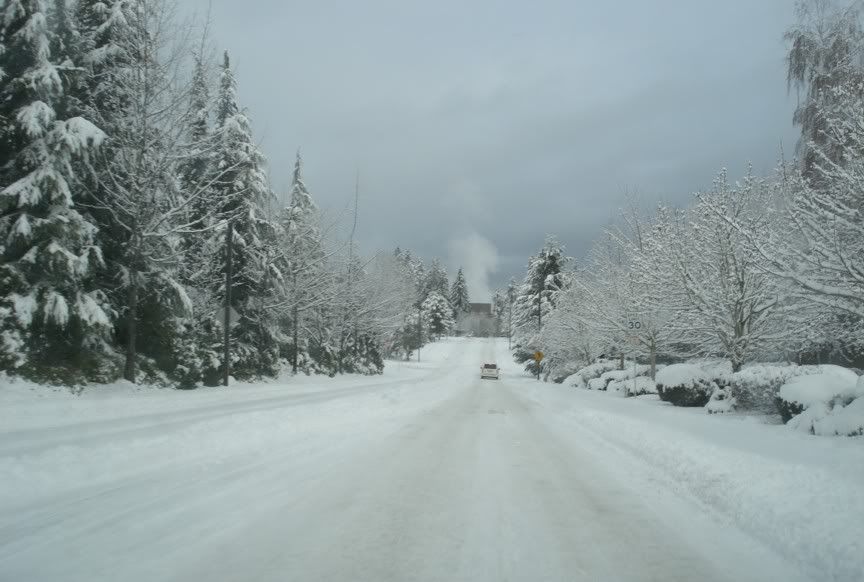 It became a bit of a game for Handyman and I to count the number of cars in the ditch. I think we counted 32.5 before we stopped for the night at a hotel.
We got as far as the southern part of our state (usually a 3 hour drive), and it had taken us about 5 hours. Handyman and I concluded that continuing to drive through the night was pointless, as it wasn't safe to drive faster than 40 mph due to the bad roads.
The next day, bright and early, we got the kids packed into the car, and continued our drive. Thankfully, the weather had warmed up a bit, so although it rained
the entire drive
, at least the roads weren't icy.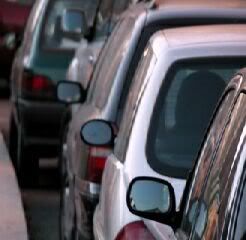 Handyman did most of the driving, but I did get to put in a good share of it. I was secretly thrilled to do the drive through Asheville/Knoxville for several reasons.
Firstly, that part of the drive is extremely curvy, and, while Handyman has many strong points, smooth driving is not one of them. Generally, any road that has a slight bend in it causes me to grip my stomach in paroxysms of nausea, because Handyman (in my opinion) views every curve in the road as an challenge to prove his secret James Bond driving skills (except we have a minivan instead of a Porsche).
The other reason is the tremendous feeling of relief I feel when I'm once again surrounded by mountains and trees. Mountains and trees don't really exist where I live in the Frigid North, and there's an inner part of me that always feels - well -
exposed
to too much sky.
So, we left at 2:30 on Tuesday, and by 6:00 PM on Wednesday, we were at Grammy and Bompey's house in the Sunny South. How's that for a road trip!
Anyway, we had a safe drive, and I'm very thankful for that. The kids were wonderful for the most part (other than the odd fist-fights that broke out in the back seat), and the baby was his usual angelic self. I'm trying to block from my mind the long drive
back
home (along with the avalanche of snow and sub-zero temperatures), and I'm thoroughly enjoying myself here.
Did I mention that it's 60 degrees here?
(Heh heh).