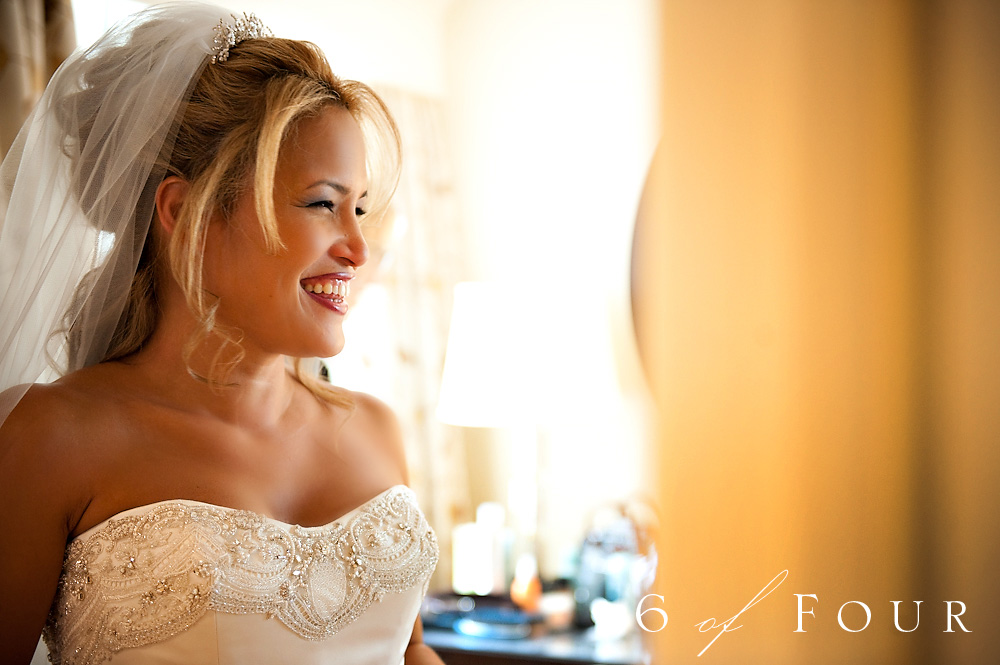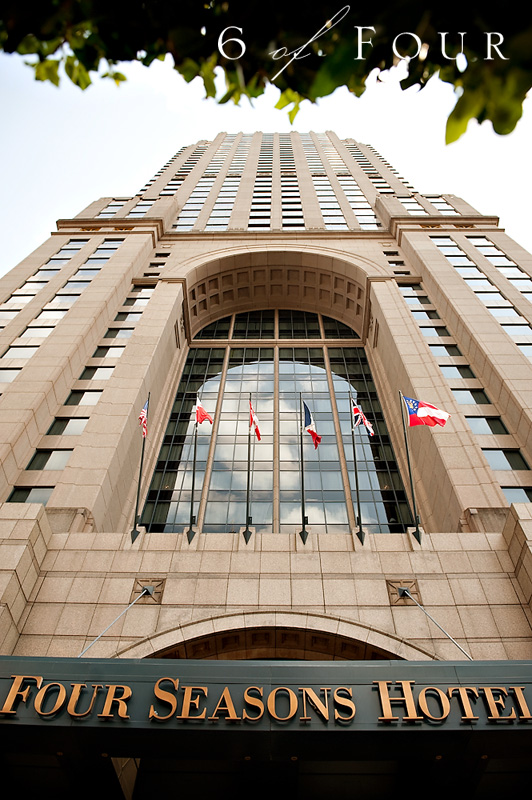 After much (and much more) ado, here are the long-anticipated Wedding Photos!
Please note, most of these photos were taken with my camera, so they might be blurry and have bad lighting. You can tell which photos were professionally taken because of the watermark.
(And the fact that they aren't blurry and have good lighting.)
This is me in my dress. I have to say, that I loved the dress, but the people who did the alterations didn't do a very good job. For one thing, they were supposed to tack in the sides so I'd have a waistline. Without a definable waistline I felt like a tree with horizontal bark.
Thankfully, a lady who was there to help Lynn with her dress had a minute to help me with mine. We made a quick detour to the bathroom, and a few stitches later, I had a waist!
See this picture? It illustrates two things. 1) That the last minute stitching at the waistline made me feel less like an oak tree, and 2) the regular seamstress did a really horrible job hemming the skirt. She
taped it
.
At least the unknown Sinister Seamstress was consistent. She did a horrible job hemming the underskirt too.
Miss Boo looked so adorable in her little flower girl dress. She loved holding my bouquet for me.
In fact, I had to practically wrench it away from her grubby little hands. Thankfully she received a club, um, I mean "floral wand" to carry down the aisle.
Lynn had three different (but matching) choices of dresses for each of us to choose from, chocolate, sable, and pink. Angie chose the pink, obviously.
*Sigh* Lynn looked stunning.
I love how they did her hair.
This is me and Peter post-tree episode.
Peter and Gabe were the ring-bearers, or as they liked to style themselves, the "Ring Guards".
Gabe wasn't too sure about his
boutonniere
.
I think he figured he was good looking enough not to need any accessories.
My brother Josh and girlfriend Robin
My
Oma
. Good looks run in the family (grin).
My Auntie Pauline, who flew in from Hawaii. (See above statement. Double grin.)
My beautiful Mum
My Aunt Erna, from the
Memphis Monastery
.
Me with my brothers Nathan and Josh.
It really was such a lovely wedding. The music during the wedding was performed by the Atlanta Youth Symphony Orchestra, complete with solos sung by professional singers. (See the
video below
for a quick view I was able to snatch before getting in line to walk down the aisle. You might need to pause the music player on the sidebar first.)
The wedding ceremony itself was so beautiful, and I think the only thing that helped me keep it together during the wedding was watching my sister Angie completely lose it.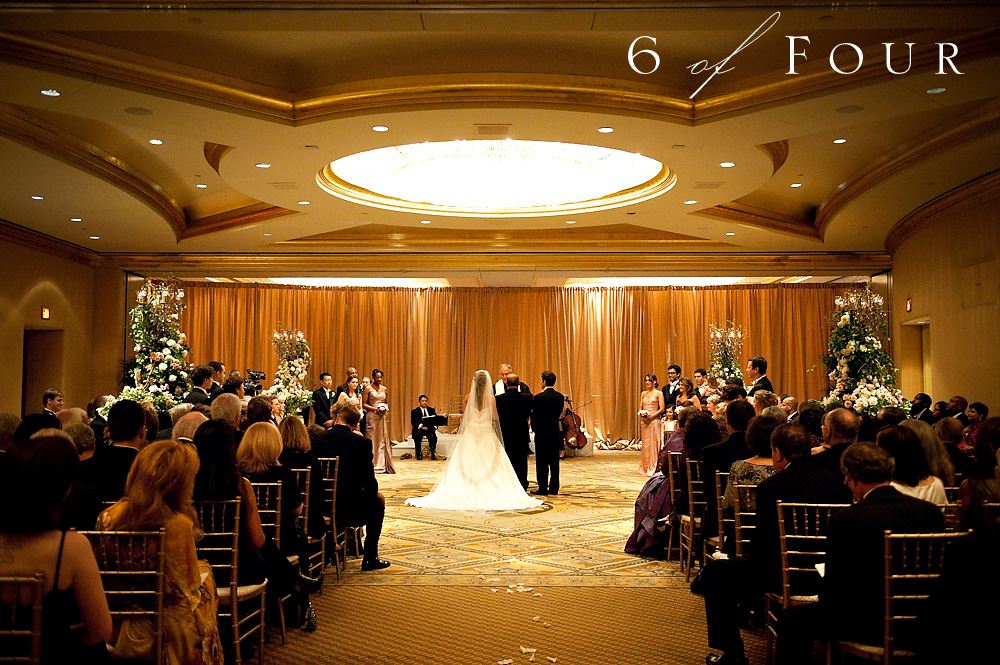 It's a mark of how good the makeup was, because she managed to look gorgeous even when she was gushing like a geyser.
After the wedding was over, the fun really began!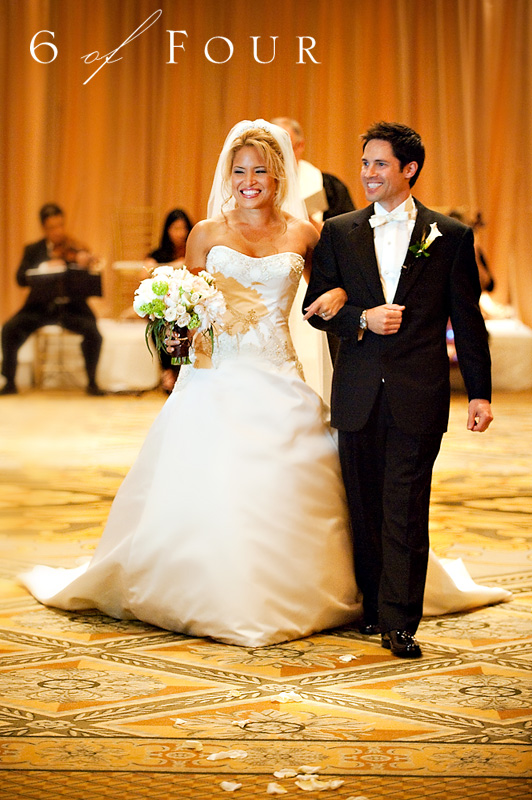 Lynn and Rob generously paid to have a babysitting service for our kids, and the lovely, angelic babysitters kept the kids in a room just down the hall! We didn't have to pick up our little pumpkins until the stroke of midnight! This Cinderella certainly had fun dancing at the ball, let me tell you!
We even danced the Thriller!
The band hired for the reception was called Atlanta Beat, and I have to say, were hands-down the best band I've ever heard.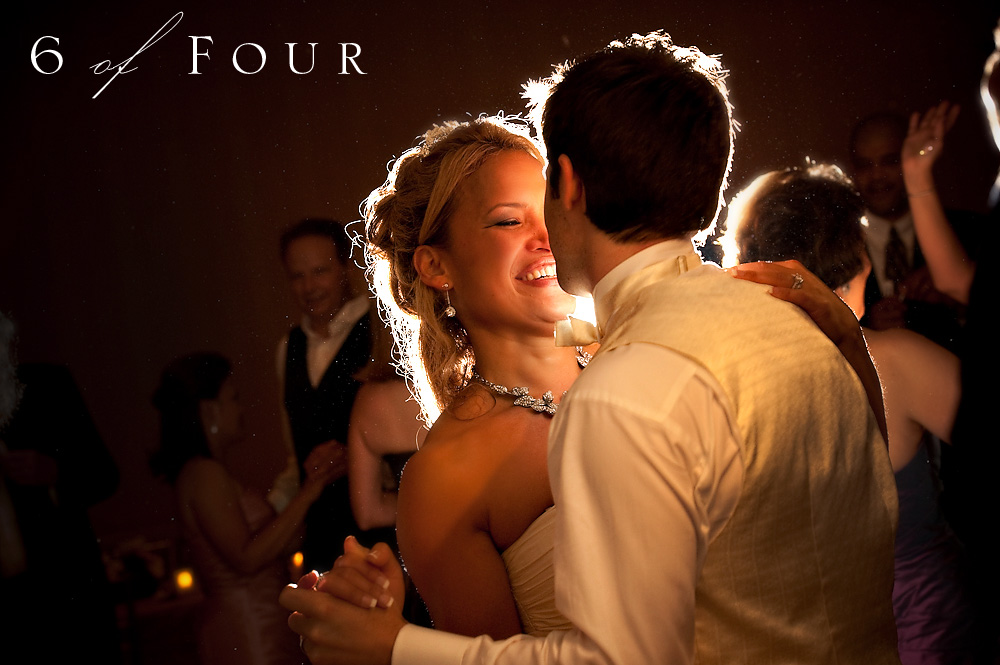 I think that evening had to rank as one of my top ten best nights ever.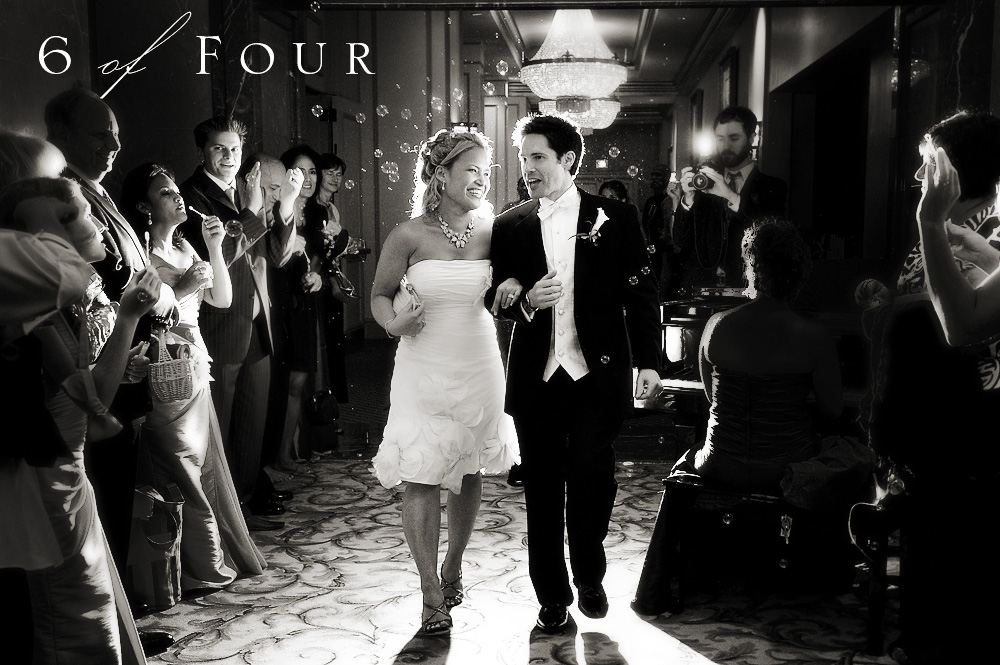 Um, Lynn, how about you and Rob renew your vows next year?
(
The professional photos were taken by 6 of 4 Photography.
You can see more of their photos of the wedding by clicking here.)